We have had news recently from both the school and the orphanage.
The school at Ngombi started on 1st February with enrolment this term at 300 pupils. Lessons are going well following the government policy of 2 and 3 hours of all contact with the children.
All staff are working which includes 8 class teachers, 3 part time, and 4 general workers who keep the grounds and buildings clean and tidy, also includes cooks for school dinners.
All Grade Seven pupils passed their exams and are now on Grade Eight work.
The situation regarding Covid 19 is that there are few cases in Zambia but masking up, washing hands and sanitizing still being carried out. There is some vaccine in the hospital in Lusaka but certainly not enough for most of the general public.
The economy in Zambia is not stable at present with all things including food being more expensive.
As we have had a good response from all our donors the Project's funds have improved and we have been able to send more money each month. At present we are currently sending £2,500 – we have received an update of all the school's expenses and they are now able to improve the diet of the school dinners for the children. This includes nshima (mealy maize), rice, soya chunks, beans and other vegetables, chicken and kapenta (dried fish).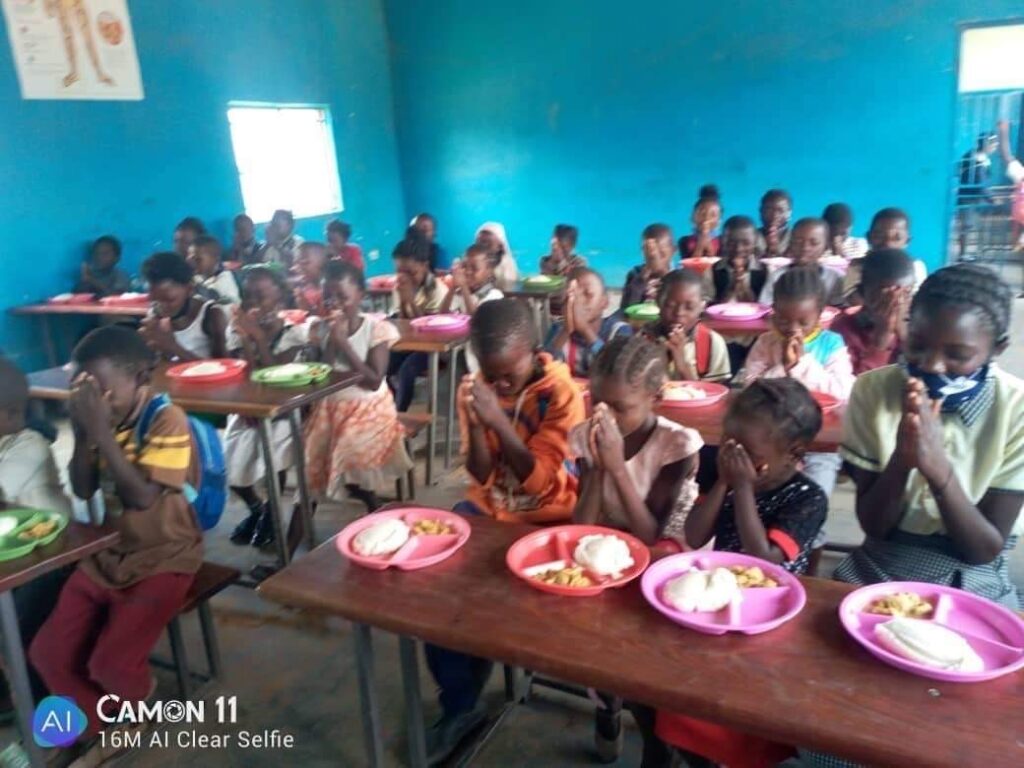 Other expenses include wages, stationery, charcoal, cleaning materials and bottles of hand sanitizer. The masks the pupils are wearing are made by the sewing group which is still functioning although at present there are no craft markets in operation where they usually sell various handmade items.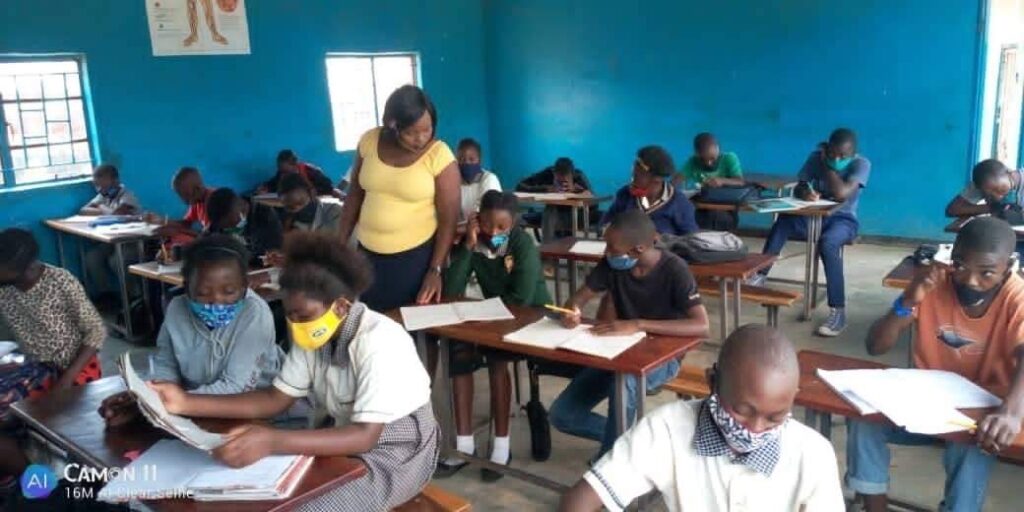 The school had an Easter break of just 4 days but school will have 2 weeks holiday on 23rd April for end of term one as guided by the Ministry of Education. The second term will begin on 10th May.
* * * * * * * * * * * * * * * * * * * * * * * * * * * * * * *
The children are all well and happy at Jeannie's home, the Orphanage, in the Chamba Valley just outside Lusaka. The weather is improving after the rains so they are able to go out and play in the large garden.
All the school children were bought new shoes and look smart in their uniforms. As they are mainly small children it is too far for them to walk to the Ngombi school so they attend a school nearer the home.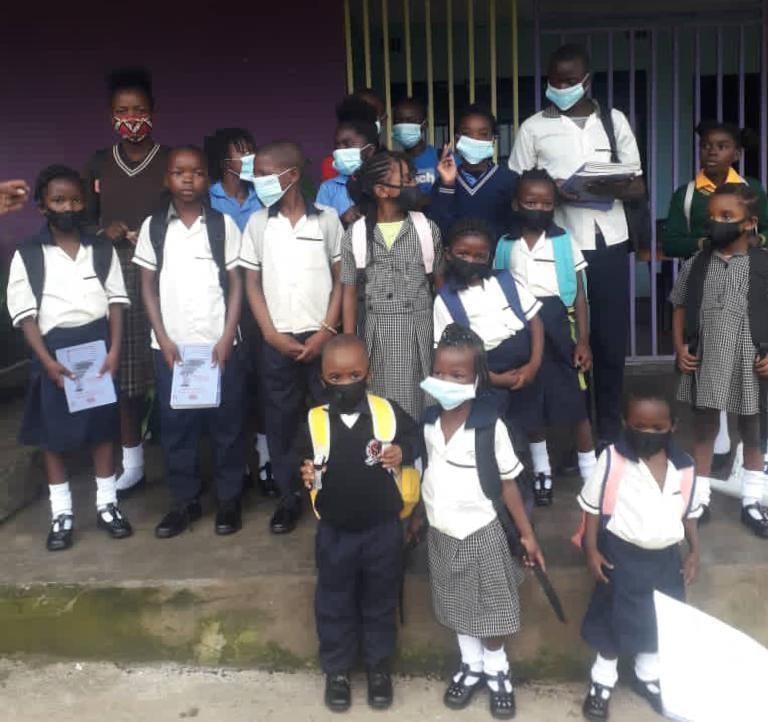 Despite things being difficult at the orphanage, we have had a success story with some of the kids who had completed their secondary school:
Mary Mubanga is a medical student now, she is studying medicine at Eden University.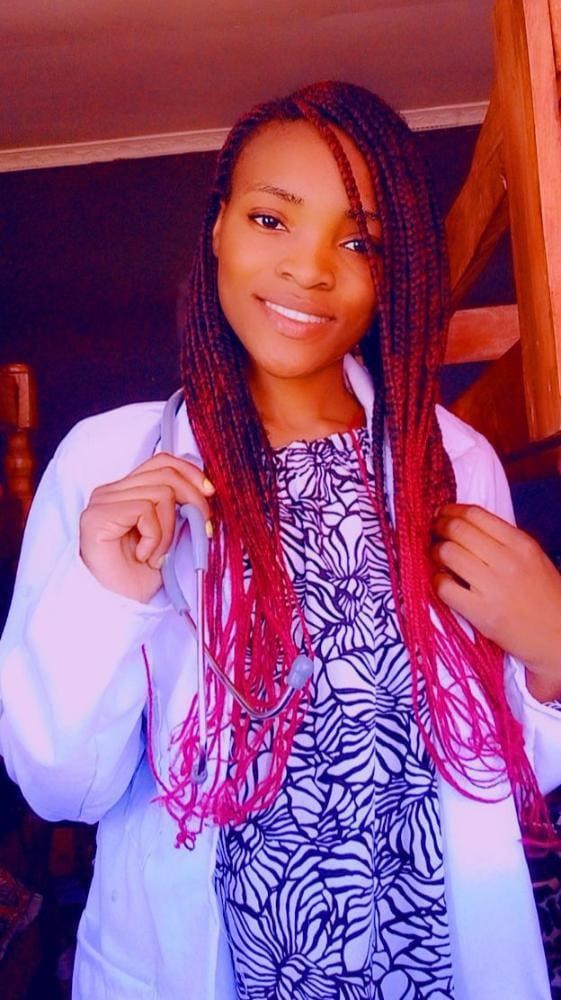 Brian is doing his final year in registered nursing and midwifery, at Makeni College of Nursing.
Christine is studying Environmental Health at Levy Mwanawasa Medical University.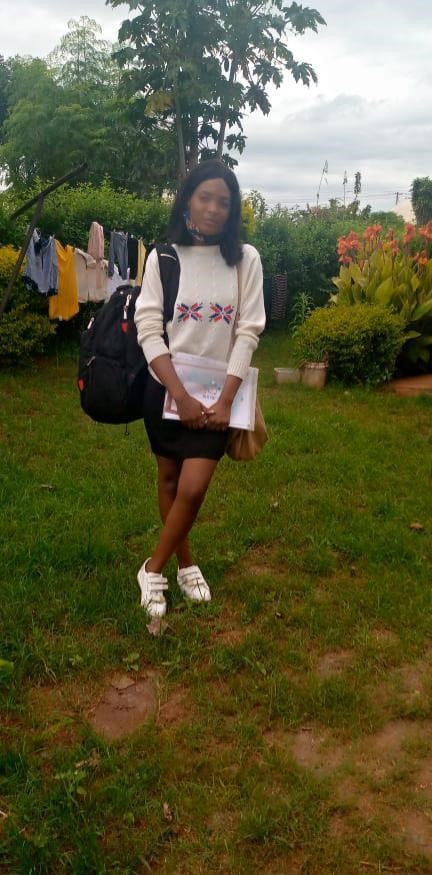 All of them are being sponsored by various private sponsors to enable them to continue their education.
The rains came during January and February which has meant work has started in the vegetable garden with various seeds being sown for fruit and vegetables for the home and any surplus to sell locally.
As funds in the Project have improved we are now sending £1,000 each month to meet running costs and they have expressed their thanks for all the continued interest and support we give to Jeannie and the children.
We are extremely grateful to all our donors to the Project funds which have kept up in this difficult pandemic year. Thank you so much.
Joyce Ayles