The school at Ngombe, a few miles from Lusaka, continues to function well. There are now 350 pupils receiving education, with 5 teachers using the national curriculum of Zambia, and a teacher giving sewing lessons to older girls and women from the community. School begins for some at 7.30 a.m. with a morning break for a drink and roll and then school dinner at about 12.30. Lessons are in shifts with games when not attending classes. Just recently they have been practising different sports in readiness for the inter-school games event which is held at the end of the summer term.
This year we have been able to send money to renovate and renew desks and other equipment and for the repainting of the classrooms. A new house for the school caretaker is nearly finished.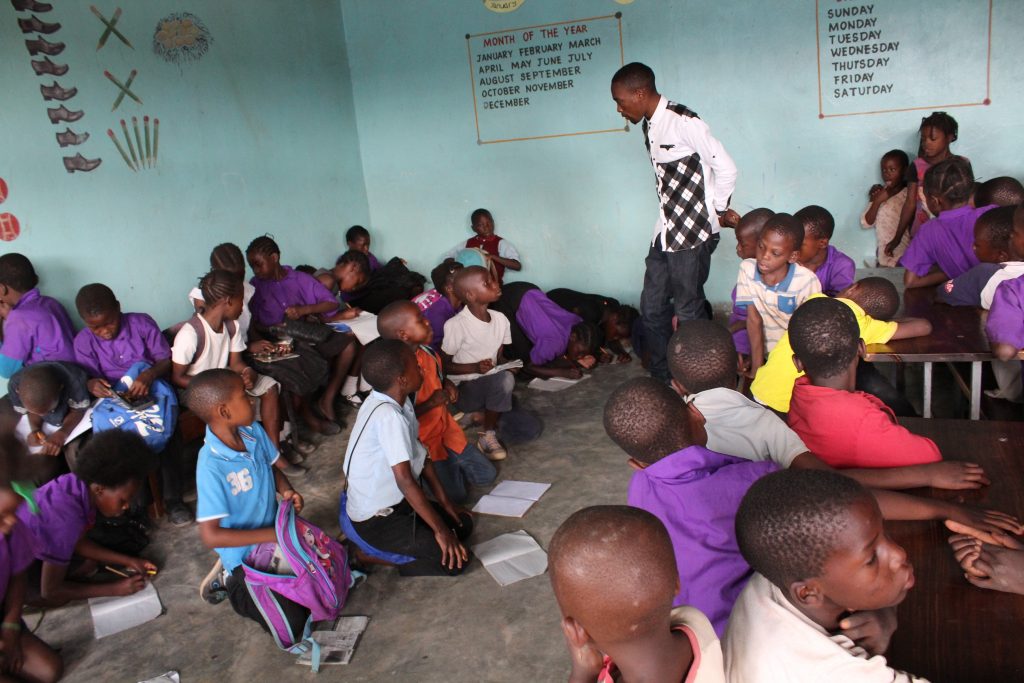 At the orphanage site in the Chamba Valley, which is several miles away from Ngombe, Jeannie Mulenga now has 30 children in her care – 21 girls and 9 boys from the age of 3 to 17. These children attend a local school in that area, the fees and other expenses being met by a Dutch charity. The older boys have left the home, are all employed, and now live in the community. At least we were able to take these boys off the streets in their younger days and give them the chance of a more normal home life.
Two girls at the home have completed their Grade 12 and got their results. Mary passed well with good grades, and Agnes just managed the school certificate. One wants to become a nurse, and she has applied to two nursing schools. The other has applied to the University Teaching Hospital Pharmacist College. Jeannie is in good health at the moment and has set up a Day Care Centre for children who are unable to attend local government schools. There are 200+ children who come every morning and with the help of 5 local volunteers they receive basic tuition in reading, writing, etc. Every day the children receive a cooked meal of maize porridge before they return home.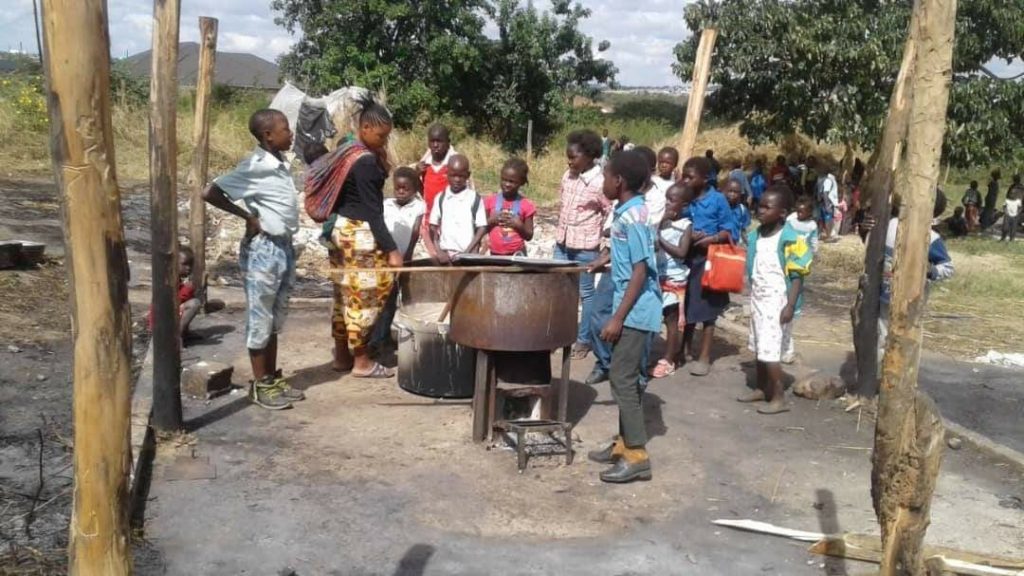 Some local well-wishers give clothes, food, toys, etc. from time to time, but Jeannie says the money we send every month is very useful, enabling her to organise and run this programme. She has had several students from overseas, staying in a room at the house, who help with the children. Recently, two boys from Geneva, while staying with Jeannie, have been helping to build some classrooms on land opposite the house, with money they have raised from relatives and friends. This new 'school' when finished will be funded by the Dutch charity.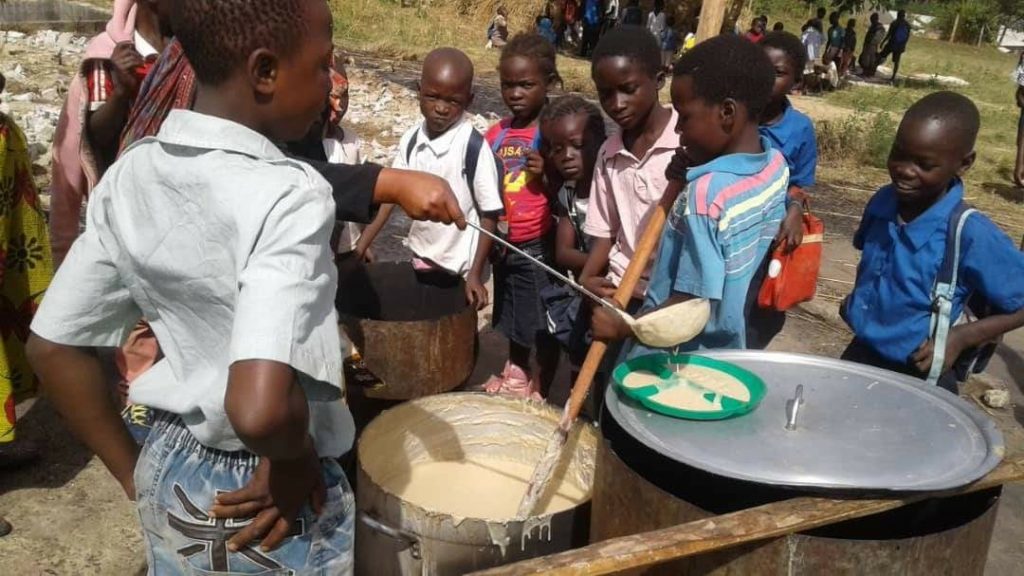 We are really encouraged to hear what is happening in Zambia and thank all who enquire and donate money to this worthwhile cause.